T.E. Machinery Sdn Bhd
A57, Salak South Garden,
Jalan Sungai Besi,
57100 Kuala Lumpur,
Malaysia.

+603-79821227, +603-79826795

+603-79813617

Our Products
Engineered Product --- Goods Hoist ---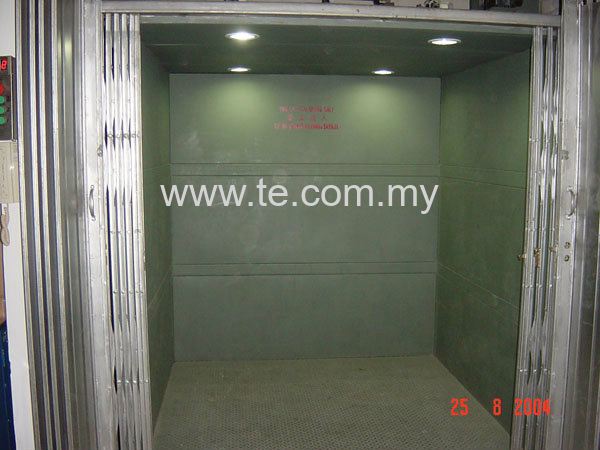 By using Kamiuchi Rope Hoist as lifting Hoist. Made In Japan. JIS C9620 Standard.

4 Step Safety Factor


a) Safe Mechanism (To prevent cage fall down if rope cut off )




b) Mechanical Interlock (To prevent door open during operating)




c) Electrical Interlock (To stop operate if door open)




d) Emergency Switch (To stop operate manually)

Fabricated by JKKP/DOSH approved builder (No BT86/101). PMA No Provided.

Rated Load Range From 500- 1500 Kg.

Cage sizes from L6' x W6' x H 6 ½' and above.

48 Volts control voltage. User friendly

Pre logic circuit control chip board.

Each floor having external control box with mushroom head emergency push button. Digital Read Out is standard accessories.